Hypnos Orthocare 6 Mattress from the Hypnos Orthos Support collection.
The Orthocare 6 is simply supportive with inbuilt comfort and firmness, naturally soft and breathable wool complements the ReActive™ six-turn pocket spring system. This mattress comes in a choice of tensions for that perfect feel.
Mattress Tension: Firm or Extra Firm
Hypnos Orthocare 6
Features and Benefits:
ReActive

6 Pocket Springs System - The more active turns in a single continuous pocket spring the greater its ability to sense the exact comfort and support requirement of you and your partner. A single continuous pocket spring also creates a 'bellow-like' affect that drives cool air around the mattress and facilitates greater hygiene. This extra breathability ensures better ventilation, helping to reduce moisture and maintain a comfortable body temperature for a healthy, relaxing and

energising

night's sleep.
3 Zoned Support - Enjoy head-to-toe zonal support to provide total spinal and body support. The mattress is firmer in areas where greater support is needed, such as the lumber region and softer in other areas, surrounding the hips and shoulders.
British Wool Layer - Wool Layer - Wool is used in this mattress as a soft and insulating upholstery layer for added comfort. Wool is a natural insulator providing coolness in the summer and warmth in the winter. Offering superb comfort, it also has

hydroscopic

properties encouraging the evaporation of body moisture.
Cotton Felt - Supreme white cotton is formed into a deep layer for guaranteed quality and softness.

eOlus™

sustainable

fibre

- A sustainable raw material re-using discarded polymer-based bottles which helps conserve natural resources, decreases the use of landfill sites and reduces pollution. A unique vertically-crimped design allowing air to pass through it easily, which actively helps to regulate body temperature. A breathable layer that reduces body temperature and moisture quicker than foam, yet with a similar soft feel and sponginess
Silver Infused Protection - Silver Protection is an anti-bacterial protection. Silver is a coating based on

microparticles

of silver ions. Silver combats and dramatically reduces microbial growth providing a fresh and hygienic fabric.
Belgian Damask Cover - With a soft to the touch damask cover which provides a soft, fresh and hygienic sleeping surface.
2 Rows of Hand Side Stitching - Traditional hand-side stitching which secures the outer springs to the border at the top and bottom preventing roll-out and is the most highly skilled and

labour

intensive of all the operations. Side-stitching is carried out by senior upholsterers using traditional long needles and twine to make borders and edges stronger. The effects on the mattress are quite dramatic preventing the springs from distorting and extending the sleeping area right up to the edge of the bed to make the borders and edges stronger.
Hand-Tufted - The traditional method of mattress upholstery where the fillings are secured by hand with tufts from the top of the mattress to the bottom to ensure all loose fillings are secured to provide the perfect finish.
Flag-stitched Handles – Handles on both sides for ease of positioning.
Chrome Side Air vents – The air vents ensure that the mattress breaths and maintains a fresh and dry sleeping environment.
Easy Care - No need to turn, but regular rotation from head to toe will extend the mattresses life span.
Measurements:

Display:
RANGE Displayed in Newport Store - Check Prior To Visit
Estimated Delivery Time:
8 - 10 Weeks
Bed Size:
3ft Single Size (3' x 6'3")

4ft Small Double Size (4' x 6'3")

4ft6 Double Size (4'6" x 6'3")

5ft King Size (5' x 6'6")

6ft Super King Size (6' x 6'6")

6ft Super King Size Zip&Link (6' x 6'6")
Furniture Delivery Information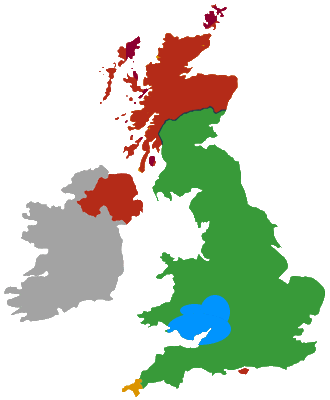 BLUE - £30 per Delivery
GREEN - £50 per Delivery
AMBER & RED - Check For Pricing
Next Day Delivery
For orders made before 3pm of in stock items to City of Newport addresses we can offer next working day deliveries. Please click this option when placing your order online for availability.
In Stock Items
For orders of items in stock we are able to offer a quick delivery service of between 1-7 working days for south Wales and the West of England.
For areas outside our local delivery team. Delivery of in stock items will be 10-14 working days.
Arranging Delivery
We pride ourselves on selling quality furniture. We also pride ourselves on delivering your order safely, and to a room of your choice. We deliver to certain areas on set days. We are able to give you a two hour delivery time slot should you call us the day prior to your agreed delivery day, after 3:30pm.
01633 214 241
All deliveries within the Blue zone are charged a £30. For all other national deliveries to mainland UK, a charge of £50 will be added to your order.
Collection
Free Collection At Our Newport Store Monday-Friday 10am-4pm.
Local Delivery - Delivered using a van from our fleet. Two members from our delivery team will bring in your goods and place into your room of choice. This is charged at £30 a delivery.

National Delivery - Using a specialist furniture courier. Two man delivery to room of choice. This is charged at £50 per delivery. Delivery can take upto 2 weeks after dispatch from our warehouse.
For all local deliveries, your order will be delivered to you by a friendly two-man delivery team into your room of choice.
We deliver to certain areas on set days. We are able to give you a two hour delivery time slot should you call us the day prior to your agreed delivery day, after 3:30pm.
All deliveries within south Wales, Bristol and certain parts of Gloucestershire are charged at £30. For all other national deliveries to mainland UK, a charge of £50 will be added to your order.
For deliveries outside of south Wales & Bristol, once your order has arrived with us, you will be contacted by the delivery company to confirm the delivery day.
On smaller items, such as small rugs and lamps, we are able to offer delivery of £9.99 to mainland UK addresses.
Collection from our Newport store is FREE of charge