Slumberland Silver Seal Divan from the Slumberland Vintage Seal collection.
The Silver Seal mattress is the middle model from the Slumberland Vintage Seal Collection. It has sumptuous layers of wool, silk, cashmere and alpaca which performs wonderfully with the pocket spring and postureFLEX spring system to ensure you are cool and comfortable all night long.
Mattress Tension - Medium To Soft
Features and Benefits:
2000 Pocket Springs - The pocket spring system is the best at providing individual support to the sleeper. The upper part of the spring shapes to the body contours while the lower part absorbs changes in weight distribution for the ultimate in comfort and support. As a rule of thumb, the higher the number of individual springs the more support will be provided to the sleeper. The springs work independently to avoid roll together.
Layer of PostureFLEX Micro Pocket Spring System - The PostureFLEX Spring System boasts excellent comfort and support. This spring unit is designed to give three dimensional support, precisely pivoting and moulding to your body contours providing exceptional comfort and pressure relief.
Rheia Foam - This advanced open cell designed Rheia foam delivers up to four times more airflow than standard foams, allowing greater breathability. With its modified surface design, the foam turbo charges the airflow whilst providing instant adaptive support.
Wool Layers - Wool is used in this mattress as a soft and insulating upholstery layer for added comfort. Wool is a natural insulator providing coolness in the summer and warmth in the winter. Offering superb comfort, it also has hydroscopic properties encouraging the evaporation of body moisture.
Silk Layers - Luxuriously soft yet very strong and absorbent, making silk excellent for temperature regulation. Finest Tencel silk fibres are blended into a durable insulation layer inside the mattress, providing a sumptuous and supportive feel.
Cashmere Layers - A layer of cashmere is added to the mattress to provide levels of exquisite comfort. Cashmere is historically regarded as the softest natural hair.
Alpaca Layers - Natural temperature controlling wool, harvested from an Alpaca which keeps you cool and dry throughout your sleep. It is soft, durable and luxurious to touch, making for a naturally soft and comfortable filling within your mattress.
Bamboo Layers - Bamboo is resistant to fungi, pests, and bacteria, which may help avoid allergic reactions and has natural climate control.
EdgeMAX - Designed to provide optimum support to all the edges of the mattress, minimising roll-off and maximising the sleeping surface area.
Side Stitching - Side Stitching extends the sleeping area to the mattress edge by supporting the mattress walls.
Hand-Tufted - The traditional method of mattress upholstery where the fillings are secured by hand with wool tufts from the top of the mattress to the bottom to ensure all loose fillings are secured to provide the perfect finish.
Belgium Damask Cover - With a soft to the touch damask cover which provides a soft, fresh and hygienic sleeping surface.
Handles - Handles on both sides for ease of positioning.
Easy Care - No turn, but regular rotation from head to toe will extend the mattresses life span.
Measurements:
Mattress Depth - 30cm (approx)
Slumberland Guarantee
Slumberland are pleased to offer an 8 year guarantee on their mattresses.
Select Size:
Single (3' x 6'3" / 90 x 190cm)
Drawer Options:
2 Full Drawer Set
Get a complete peace of mind with the most cost effective and comprehensive furniture protection scheme. Protect against accidental damage, staining, structural defects and so much more.
Dont leave it to chance. Accidents Happen
BENEFITS
5 years protection
24 hours a day Claim Line
Original value replacement
National network of professional technicians
No excess charge
SUMMARY OF COVER PROVIDED
STAINS
Paints
Superglue
Acids
Cosmetics
Shoe Polish
Ink
Bleaches
Caustics
All food stuff & drink
Corrosives
Coffee
Ketchup
Cola
Human & animal bodily fluids
Dyes and dye transfer from newspaper print or clothing
ACCIDENTAL DAMAGE
(Accidental damage means unintended and unexpected damage caused by a sudden and unforeseen event)
Rips
Burns
Scuffs
Punctures
Scratches
Breakage, dents or chips
Water, liquid or heat marks
Pet damage (limited to 3 claims per period of insurance)
STRUCTURAL DAMAGE
Frame warpage and breakage
Peeling of veneered or laminate finishes
Lifting or peeling of the hide on leather furniture
Broken zips, castors and buttons
Bending and breakage of metal components
Failure of recliner mechanisms including electrical motors and associated electric components
SIGNIFICANT EXCLUSIONS
Commercial use
Deliberate damage
Abuse or neglect
Removal of odours
Wear and tear
Natural characteristics of Leather
Fading of fabric and materials
Accumulated multiple stains
Delivery Information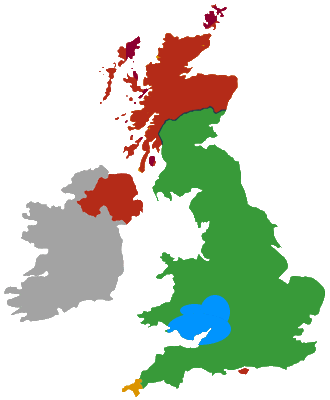 BLUE - £30 per Delivery
GREEN - £50 per Delivery
AMBER & RED - Check For Pricing
Next Day Delivery
For orders made before 3pm of in stock items to City of Newport addresses we can offer next working day deliveries. Please click this option when placing your order online for availability.
In Stock Items
For orders of items in stock we are able to offer a quick delivery service of between 1-7 working days for south Wales and the West of England.
For areas outside our local delivery team. Delivery of in stock items will be 10-14 working days.
Arranging Delivery
We pride ourselves on selling quality furniture. We also pride ourselves on delivering your order safely, and to a room of your choice. We deliver to certain areas on set days. We are able to give you a two hour delivery time slot should you call us the day prior to your agreed delivery day, after 3:30pm.
01633 214 241
All deliveries within the Blue zone are charged a £30. For all other national deliveries to mainland UK, a charge of £50 will be added to your order.
Collection
Free Collection At Our Newport Store Monday-Friday 10am-4pm.
Local Delivery - Delivered using a van from our fleet. Two members from our delivery team will bring in your goods and place into your room of choice. This is charged at £30 a delivery.

National Delivery - Using a specialist furniture courier. Two man delivery to room of choice. This is charged at £50 per delivery. Delivery can take upto 2 weeks after dispatch from our warehouse.
For all local deliveries, your order will be delivered to you by a friendly two-man delivery team into your room of choice.
We deliver to certain areas on set days. We are able to give you a two hour delivery time slot should you call us the day prior to your agreed delivery day, after 3:30pm.
All deliveries within south Wales, Bristol and certain parts of Gloucestershire are charged at £30. For all other national deliveries to mainland UK, a charge of £50 will be added to your order.
For deliveries outside of south Wales & Bristol, once your order has arrived with us, you will be contacted by the delivery company to confirm the delivery day.
On smaller items, such as small rugs and lamps, we are able to offer delivery of £9.99 to mainland UK addresses.
Collection from our Newport store is FREE of charge