Nova Eclipse Outdoor Fabric Casual Dining Set with Firepit Table
The Eclipse Outdoor Fabric Casual Dining Set with Gas Firepit Table - Light Grey has been designed to create a unique fabric which is highly stain and water repellent. Unlike other garden furniture, you will no longer have to worry about messy guests or sudden downpours - your washing may still get wet but there will be no need to rush and bring your furniture cushions inside.
Nova has developed water repellent and stain resistant garden furniture that is not only mess-free and stylish but also highly comfortable. The material is fade resistant, mould and mildew proof, UV resistant and highly cleanable.
This set is made with aluminium frames to prevent rust and a quick dry foam which helps water to run right through and out of the fabric, helping the sofas to remain dry and usable, even after rainy spells. The durable performance fabric is perfect for all-year use.
Should liquid spillages occur the fabric can be cleaned immediately with tap water or soapy water. For tougher more stubborn stains such as chocolate, ketchup or fruit juices you can clean immediately with a solution of:
150ml of bleach
40ml of mild soap
2 litres of water
Apply the solution on the fabric and clean with a soft-bristle brush. Allow the mixture to soak into the fabric for up to 15 minutes then rinse thoroughly until all soap residue is removed. Then simply allow to air dry and you will never know the mess was there!
Although the water and stain resistant features are set to last for years, should you notice your set becoming less resistant to spillages and sporadic weather conditions we are happy to recommend 303 Products Fabric Guard High Tech Water Repellent Protectant.
This corner sofa set will comfortably seat 7 people.
The star feature of this set is the casual dining table with its stunning gas firepit table which not only offers plenty of space to dine - you can cover the firepit with the lid provided to create extra dining space - but adds something special to the furniture that adds a unique ambience to the garden and allows you to use the furniture even on colder evenings.
Our gas firepit tables work with Patio Gas bottles; these are the green bottles filled with propane. It is important to get a Patio Gas bottle as this is compatible with the clip-on regulator we supply with our systems. We recommend a 5kg bottle as this fits inside the table. Our firepit systems are CE Certified and manufactured using grade 304 stainless steel ensuring they are weatherproof and made to the highest quality. The system used in this particular set is rated at over 40,000 BTUs and provides ample heat, light and ambience for the surrounding area.
We estimate that on full power, you will get approximately 6 consistent hours of burn time from this firepit. However, you will be able to run the firepit for longer on a lower heat setting which you can control easily via the handy control panel.
For more information on gas bottles, running times and other important information please visit this page.
So why not get your garden party started, no matter what time of year, with this great all-weather set.
If you plan to match this furniture to existing furniture, the RAL colour code for the aluminium framework is 7016.
Set Includes:
1 x 2 Seat Sofa Piece
1 x 3 Seat Sofa Piece
1 x Modular Middle Piece
1 x Gas Firepit Table
1 x Firepit Cover
1 x Windguard
1 x Bag of Crushed Glass
Product Features:
Weatherproof Fabric - Can Be Left Outside
Stain and Water Repellent
Easy to Clean
UV Resistant
40,000 BTUs
CE Certified

RAL 7016
Estimated Delivery Time:
Item In Stock
Recommendations:
72 YEARS CELEBRATION EVENT
Get a complete peace of mind with the most cost effective and comprehensive furniture protection scheme. Protect against accidental damage, staining, structural defects and so much more.
Dont leave it to chance. Accidents Happen
BENEFITS
5 years protection
24 hours a day Claim Line
Original value replacement
National network of professional technicians
No excess charge
SUMMARY OF COVER PROVIDED
STAINS
Paints
Superglue
Acids
Cosmetics
Shoe Polish
Ink
Bleaches
Caustics
All food stuff & drink
Corrosives
Coffee
Ketchup
Cola
Human & animal bodily fluids
Dyes and dye transfer from newspaper print or clothing
ACCIDENTAL DAMAGE
(Accidental damage means unintended and unexpected damage caused by a sudden and unforeseen event)
Rips
Burns
Scuffs
Punctures
Scratches
Breakage, dents or chips
Water, liquid or heat marks
Pet damage (limited to 3 claims per period of insurance)
STRUCTURAL DAMAGE
Frame warpage and breakage
Peeling of veneered or laminate finishes
Lifting or peeling of the hide on leather furniture
Broken zips, castors and buttons
Bending and breakage of metal components
Failure of recliner mechanisms including electrical motors and associated electric components
SIGNIFICANT EXCLUSIONS
Commercial use
Deliberate damage
Abuse or neglect
Removal of odours
Wear and tear
Natural characteristics of Leather
Fading of fabric and materials
Accumulated multiple stains
Furniture Delivery Information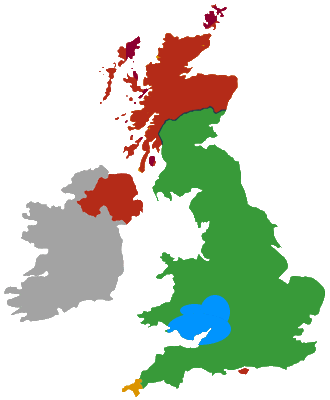 BLUE - £30 per Delivery
GREEN - £50 per Delivery
AMBER & RED - Check For Pricing
Next Day Delivery
For orders made before 3pm of in stock items to City of Newport addresses we can offer next working day deliveries. Please click this option when placing your order online for availability.
In Stock Items
For orders of items in stock we are able to offer a quick delivery service of between 1-7 working days for south Wales and the West of England.
For areas outside our local delivery team. Delivery of in stock items will be 10-14 working days.
Arranging Delivery
We pride ourselves on selling quality furniture. We also pride ourselves on delivering your order safely, and to a room of your choice. We deliver to certain areas on set days. We are able to give you a two hour delivery time slot should you call us the day prior to your agreed delivery day, after 3:30pm.
01633 214 241
All deliveries within the Blue zone are charged a £30. For all other national deliveries to mainland UK, a charge of £50 will be added to your order.
Collection
Free Collection At Our Newport Store Monday-Friday 10am-4pm.
Local Delivery - Delivered using a van from our fleet. Two members from our delivery team will bring in your goods and place into your room of choice. This is charged at £30 a delivery.

National Delivery - Using a specialist furniture courier. Two man delivery to room of choice. This is charged at £50 per delivery. Delivery can take upto 2 weeks after dispatch from our warehouse.
For all local deliveries, your order will be delivered to you by a friendly two-man delivery team into your room of choice.
We deliver to certain areas on set days. We are able to give you a two hour delivery time slot should you call us the day prior to your agreed delivery day, after 3:30pm.
All deliveries within south Wales, Bristol and certain parts of Gloucestershire are charged at £30. For all other national deliveries to mainland UK, a charge of £50 will be added to your order.
For deliveries outside of south Wales & Bristol, once your order has arrived with us, you will be contacted by the delivery company to confirm the delivery day.
On smaller items, such as small rugs and lamps, we are able to offer delivery of £9.99 to mainland UK addresses.
Collection from our Newport store is FREE of charge