Jaquar Relaxo Infra Red Hemlock Wooden Sauna - 900 x 1050 x 1900mm
DISPLAY MODEL OFFER ONLY.
Experience luxury at home with your very own Infra Red sauna. The Relaxo is a single person home sauna by Jaquar's which is perfectly size to fit in any room. The Relaxo Sauna uses IR (infra Red) technology, ranther than a traditional heater, mean the sauna can be upto temprate in minutes. Being a single person sauna, the size of the sauna (900 x 1050) mean it can be installed in any room from your bathroom, bedroom or home gym without taking up alot of room. The Relaxo Sauna offers comfort normally only achieved on spa days or luxurious holidays, but in your own home. The Relaxo home IR sauna features lumbar support backrest as well as a laded bucket to achieve the full effect of relaxing in style.
The Relaxo sauna boasts an authentic wood finish and added comforts include chromo lighting, touch control panel, Chromotherapy, buildin temperature sensor and music centre including USB, MP3 connectors only added to the luxury experience.
This innovative home sauna creates an unforgettable experience with every use. It's crafted from tempered glass to guarantee a safe relaxation centre in your home.
Relaxo Sauna Includes:
Size: 900 x 1050 x 1900mm
Wood Finish - Hemlock
1.75 IR Heater
Tempered glass
Comfortable Back Rest
Quality Control System & Control Panel
Combination of spectrum and black mica carbon heaters
Accurate Temperature Sensor
Energy Efficiant
Music Centre, Radio, Bluetooth, USB, AUX
Chromotherapy
Pre-assembled board and built in electrical elements.
Assembly:
Simple Assembly
Delivery :
DISPLAY MODEL OFFER
Call 01633 214241:
Sales Enquiries 'Till Late 01633 214241
Estimated Delivery Time:
DISPLAY MODEL OFFER
Recommendations:
SPRING SAVERS EVENT

Expert Choice
Dimensions:
900 x 1050 x 1900mm
Furniture Delivery Information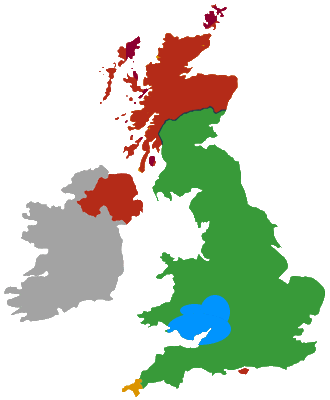 BLUE - £30 per Delivery
GREEN - £50 per Delivery
AMBER & RED - Check For Pricing
Next Day Delivery
For orders made before 3pm of in stock items to City of Newport addresses we can offer next working day deliveries. Please click this option when placing your order online for availability.
In Stock Items
For orders of items in stock we are able to offer a quick delivery service of between 1-7 working days for south Wales and the West of England.
For areas outside our local delivery team. Delivery of in stock items will be 10-14 working days.
Arranging Delivery
We pride ourselves on selling quality furniture. We also pride ourselves on delivering your order safely, and to a room of your choice. We deliver to certain areas on set days. We are able to give you a two hour delivery time slot should you call us the day prior to your agreed delivery day, after 3:30pm.
01633 214 241
All deliveries within the Blue zone are charged a £30. For all other national deliveries to mainland UK, a charge of £50 will be added to your order.
Collection
Free Collection At Our Newport Store Monday-Friday 10am-4pm.
Local Delivery - Delivered using a van from our fleet. Two members from our delivery team will bring in your goods and place into your room of choice. This is charged at £30 a delivery.

National Delivery - Using a specialist furniture courier. Two man delivery to room of choice. This is charged at £50 per delivery. Delivery can take upto 2 weeks after dispatch from our warehouse.
For all local deliveries, your order will be delivered to you by a friendly two-man delivery team into your room of choice.
We deliver to certain areas on set days. We are able to give you a two hour delivery time slot should you call us the day prior to your agreed delivery day, after 3:30pm.
All deliveries within south Wales, Bristol and certain parts of Gloucestershire are charged at £30. For all other national deliveries to mainland UK, a charge of £50 will be added to your order.
For deliveries outside of south Wales & Bristol, once your order has arrived with us, you will be contacted by the delivery company to confirm the delivery day.
On smaller items, such as small rugs and lamps, we are able to offer delivery of £9.99 to mainland UK addresses.
Collection from our Newport store is FREE of charge
A Sauna is a bathhouse or room, usually made of wood, which uses dry heat to induce perspiration, with steam being produced by pouring water on heated stones. Perspiration or sweating is one of the main ways our bodies get rid of the traces of hundreds of toxins that accumulate inside us from pesticides, drugs and man made chemicals. 15 minutes in a Jaquar Sauna can help us sweat as much as we might otherwise do over an entire day or more. And the benefits of this are many – ranging from relieving common cold symptoms to aiding in medical conditions like chronic fatigue, rheumatoid arthritis, musculoskeletal pain, and even cardiovascular and skin conditions. Sauna sessions can also improve performance in endurance sport and help recuperation after childbirth.
Why Saunas?
Detoxification
Saunas stimulate the body to release fat-soluble toxins, heavy metals, and other toxic chemicals in sweat via pores more effectively than any other form of heat therapy or exercise. Reports have shown that it can relieve the symptoms of drug-induced lupus. The list of chemicals claimed to be removed from the body includes: mercury, lead, copper, cadmium, manganese, sodium, chloride, arsenic, nickel, benzenes, street drugs, prescription drugs, anaesthetics, cholesterol, urea, nicotine, and sulfuric acid.
Immune System Enhancement
>A typical sauna session will cause a brief 1 to 3 degree F increase in body temperature. Fever is the body's defence against bacteria, microbes and consequent infection. The production of white blood cells by the bone marrow and killer T cells by the thymus- results in boosting immunity, overall.
Stress Relief
Continuous strain on the autonomic nervous system leads to a high level of stress, one of the elusive causes of many chronic diseases.
Pain Relief and Control
Saunas help to eliminate or reduce the pain of arthritis, muscle spasms, shoulder pain, neck and back pain, sprains of any area, and reduce scar tissue and adhesions. Will rapidly increase the healing process in any non-acute injury.
Skin Cleaning and Rejuvenation
Saunas open clogged pores allowing for removal of dirt, oil, and makeup. In addition, there are improvements in skin problems such as acne, rashes, burns, eczema and psoriasis. Scars, even keloids, may be gradually softened.