The Titan 6m x 3m Rectangular Aluminium Pergola - Grey is an award-winning design, perfect for adding a stylish, covered area to your outdoor space.
Made entirely from aluminium, this stunning pergola is 100% waterproof and weather resistant for long-term use. The design is UV protected and therefore resistant to fading and other damage typically caused by heat, plus it protects you and your family from harmful UV rays. These weatherproof aspects mean that virtually no maintenance is required and the pergola can be left alone as a stunning addition to your patio or terrace space.
Additionally, we are proud to share that this collection of pergolas is finished with a TIGER Drylac powder coating which offers improved protection over standard powder coating and is more durable.
This pergola is the perfect opportunity to extend your outdoor season. Thanks to the tilting double-layer louvres, you can switch between a closed, sheltered space and an open top which allows sunlight to come flooding in. This means that you can use your outdoor area even when the weather is less than perfect. This pergola ultimately allows you to choose between sitting in sunshine or shade and provides a fully waterproof roof should it start to rain at a moment's notice - typical of British weather!
There is a brilliant built-in drainage system which prevents you from having to open the louvred roof to let water drain. Any rainwater that lands on the louvres flows into U-shaped channels. From here, the water flows from the roof and into channels in the pergola framework. Once in the horizontal framework, the rainwater will then flow into the inside of the hollow pergola legs and vertically down to the ground. This genius system means that you'll never see the water draining off of the pergola. If you were to open the louvres when wet, the U-shaped channels prevent rainwater from dripping under the sheltered area.
This pergola will require assembly and we recommend 2-3 people are required to safely lift and assemble the pergola. The build time is approx 2 hours. In order to secure the pergola to the ground, expansion bolts are supplied as standard. We recommend mounting the pergola on a flat solid and hard surface, like concrete bases. It is strongly recommended that all pergola legs are securely bolted to the floor using the holes within each leg base plate.
Our pergolas do not require planning permission. However, if you are unsure we always recommend contacting your Local Planning Office.
This pergola design is a winner of the Red-Dot design award, showing just how perfect this would be for your outdoor space.
If you plan to match this pergola to existing aluminium furniture, the RAL colour code is 7015.
Please refer to our video for reference of the louvre tilt direction.
Please note that if you plan to purchase one of our privacy screens sold separately you will need to drill into the pergola top and legs in order to attach this securely. For Titan pergolas purchased in 2022 and thereafter, all 6 sides will be able to fix a privacy screen thanks to the new detachable handle and new handle position. However, for those bought prior to this date, please note that you can use a maximum of 4 privacy screens per pergola as the sides with the handles will not take a screen.
Product Features:
3m x 6m Rectangular Pergola
3.5 Hours Build Time (Requires 2-3 People)
100% Waterproof Design
Weatherproof Aluminum
Tilting Louvres
UV Protection
TIGER Drylac Powder Coating
Weight: 261kg
award-winning Design (Red-Dot)

RAL 7015
Delivery :
2 Weeks Delivery
Display:
RANGE Displayed in Newport Store - Check Prior To Visit
Estimated Delivery Time:
- Weeks
Recommendations:
72 YEARS CELEBRATION EVENT

Expert Choice
Colours:
Choice Of Colours
Get a complete peace of mind with the most cost effective and comprehensive furniture protection scheme. Protect against accidental damage, staining, structural defects and so much more.
Dont leave it to chance. Accidents Happen
BENEFITS
5 years protection
24 hours a day Claim Line
Original value replacement
National network of professional technicians
No excess charge
SUMMARY OF COVER PROVIDED
STAINS
Paints
Superglue
Acids
Cosmetics
Shoe Polish
Ink
Bleaches
Caustics
All food stuff & drink
Corrosives
Coffee
Ketchup
Cola
Human & animal bodily fluids
Dyes and dye transfer from newspaper print or clothing
ACCIDENTAL DAMAGE
(Accidental damage means unintended and unexpected damage caused by a sudden and unforeseen event)
Rips
Burns
Scuffs
Punctures
Scratches
Breakage, dents or chips
Water, liquid or heat marks
Pet damage (limited to 3 claims per period of insurance)
STRUCTURAL DAMAGE
Frame warpage and breakage
Peeling of veneered or laminate finishes
Lifting or peeling of the hide on leather furniture
Broken zips, castors and buttons
Bending and breakage of metal components
Failure of recliner mechanisms including electrical motors and associated electric components
SIGNIFICANT EXCLUSIONS
Commercial use
Deliberate damage
Abuse or neglect
Removal of odours
Wear and tear
Natural characteristics of Leather
Fading of fabric and materials
Accumulated multiple stains
Furniture Delivery Information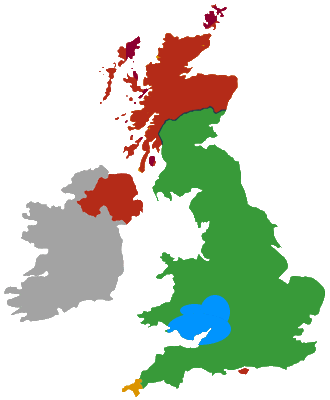 BLUE - £30 per Delivery
GREEN - £50 per Delivery
AMBER & RED - Check For Pricing
Next Day Delivery
For orders made before 3pm of in stock items to City of Newport addresses we can offer next working day deliveries. Please click this option when placing your order online for availability.
In Stock Items
For orders of items in stock we are able to offer a quick delivery service of between 1-7 working days for south Wales and the West of England.
For areas outside our local delivery team. Delivery of in stock items will be 10-14 working days.
Arranging Delivery
We pride ourselves on selling quality furniture. We also pride ourselves on delivering your order safely, and to a room of your choice. We deliver to certain areas on set days. We are able to give you a two hour delivery time slot should you call us the day prior to your agreed delivery day, after 3:30pm.
01633 214 241
All deliveries within the Blue zone are charged a £30. For all other national deliveries to mainland UK, a charge of £50 will be added to your order.
Collection
Free Collection At Our Newport Store Monday-Friday 10am-4pm.
Local Delivery - Delivered using a van from our fleet. Two members from our delivery team will bring in your goods and place into your room of choice. This is charged at £30 a delivery.

National Delivery - Using a specialist furniture courier. Two man delivery to room of choice. This is charged at £50 per delivery. Delivery can take upto 2 weeks after dispatch from our warehouse.
For all local deliveries, your order will be delivered to you by a friendly two-man delivery team into your room of choice.
We deliver to certain areas on set days. We are able to give you a two hour delivery time slot should you call us the day prior to your agreed delivery day, after 3:30pm.
All deliveries within south Wales, Bristol and certain parts of Gloucestershire are charged at £30. For all other national deliveries to mainland UK, a charge of £50 will be added to your order.
For deliveries outside of south Wales & Bristol, once your order has arrived with us, you will be contacted by the delivery company to confirm the delivery day.
On smaller items, such as small rugs and lamps, we are able to offer delivery of £9.99 to mainland UK addresses.
Collection from our Newport store is FREE of charge