Our Top Five Tips For Buying Garden Furniture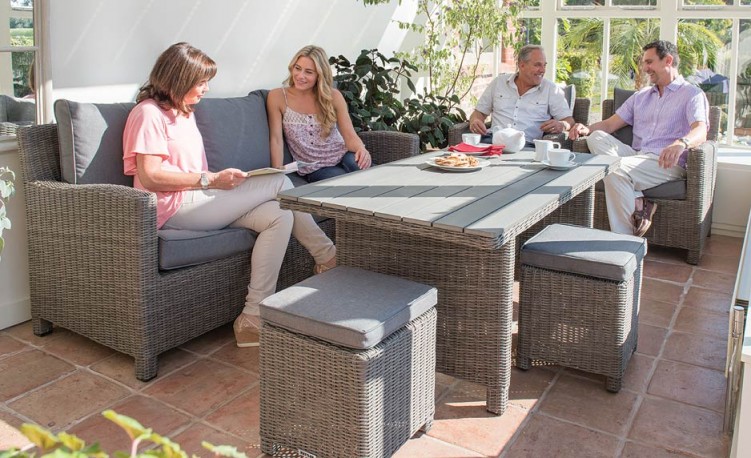 Whatever your budget, style or space limitations, George Street Furnishers can help you pick the right items for your garden this summer.
You want to make the most of the good weather by eating and relaxing outdoors. However, George Street Furnishers know there's a lot to consider when choosing any kind of furniture for your outside space.

Will it be going on decking, stone or grass? How big is your garden or patio? Do you have a budget you need to stick to? Follow our handy guide for buying garden furniture and let us help you make the most of the great outdoors this summer.
Plus, we now stock a full range of garden furniture from KETTLER, a brand recognised for its exceptional quality, style and durability, so whether you need a full dining set or just a couple of sun loungers, we'll have it at a price that suits you.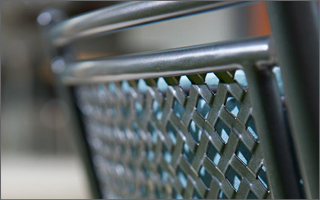 Our top five tips for buying garden furniture…
1.MAKE A LIST - What are you going to be using your garden for? A child-friendly play space, an area for dining on warm evenings or a cosy corner for reading in peace and quiet? Of course, your outdoor space might need to be multi-functional, so plan ahead and you'll get the most out of your purchases.
2.COMFORT AND CARE - Don't be afraid to take a seat before you buy. You might find something looks stylish, but is it comfortable or suitable for all the family. Buy pieces that offer easy levels of care and can stand up to the elements. It'll mean they last longer and you won't need to replace them again next summer.
3.TWO FOR ONE - How about buying pieces that will do more than one job. Lots of our seating options double up as a storage space, and you won't need to comprise on style or comfort.
4.QUALITY IS KEY - Some materials fade in colour or become brittle if left out in the sun, so paying for good quality items will always be a better investment in the long run.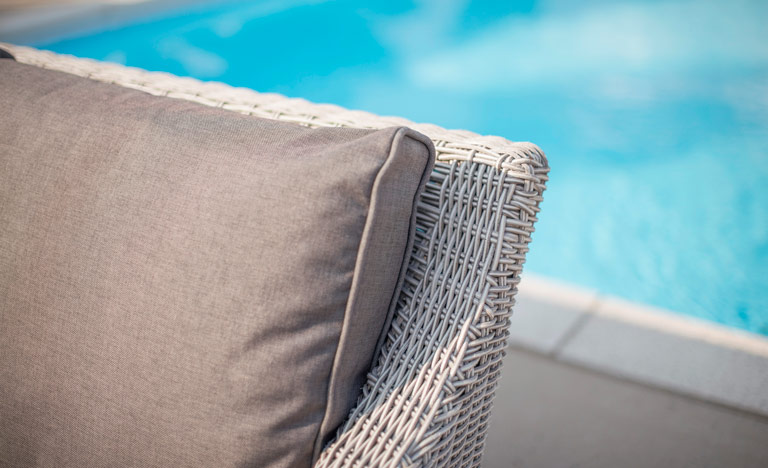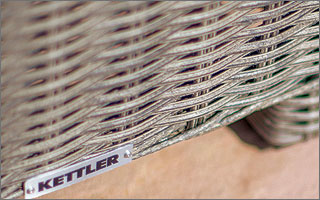 5. SPACE AND STORAGE - Make sure that the pieces you choose won't obstruct you opening doors or windows. Remember, your furniture will last much longer if you can store it away during the winter months. If you don't have the luxury of a garage, shed or storage space why not think about furniture that folds down, extends only when needed or is easily disassembled.
Why choose KETTLER?
High-quality standards, technical innovation and refreshing design are the hallmarks of every KETTLER product, and their Casual Dining sets start from just £899. From traditionally hand-woven, weatherproof wicker to stylish and reliable metal, you are sure to find the perfect set of furniture for your garden or conservatory. They only use the finest materials to give you the most luxurious garden furniture experience.
George Street Furnishers can help you think practically about your needs and use your available space in a creative way so that the whole family will enjoy outdoor living all summer long. Our store assistants are expertly trained so if you can't find what you want online simply call in and see us at our Newport branch and we'll be happy to help.
George Street Furnishers is the home of quality furniture, carpets and beds in Newport and Cardiff.