Himolla Swan Recliner Chair
Sit down and feel great: the SWAN recliner
The himolla SWAN chair impresses not only in terms of its elegant design, but also in terms of its excellent comfort. The upholstered chair is ergonomically shaped; it also has broad, comfortable armrests, a headrest and an adjustable backrest, as well as an adjustable leg rest, allowing so you to sit, relax and recline in comfort. Depending on the model you choose, the recliner can be adjusted to your favourite position manually or with the help of motors, so that you can watch television, read or even sleep in a relaxed fashion.
You decide how to operate your chair
The backrest and leg rest on the himolla recliner can be moved into the desired position separately from one another. Depending on the version of the chair selected, the backrest and leg rest can be adjusted at the touch of a button when powered by one or two motors. If you opt for a version of the chair with a motor, you can order an external battery and an integrated Lift & Rise function, which tilts the chair forwards slightly to make it easier to stand.
You choose the appearance and size
In order to ensure that you feel totally at home in your himolla armchair, you can choose between two different levels of firmness for the cushioning, as well as various chair sizes. There are also several options regarding the look of the chair – choose between a range of cover colours and chair bases. The chair bases swivel so that you can easily turn to look at the television and are available in a stainless steel finish, covered in fabric, in various wooden designs and in a star or plate shape.

Himolla, an acronym meaning heavenly, cosy and pleasant
Outstanding Bavarian upholstered furniture for over 60 years
One of Europe's biggest upholstery manufactures, producing 1600 items each day
High quality products that are subjected to rigorous daily testing
Produced exclusively with the best leathers and fabrics from all over Europe
Recliner with various possibilities
3 sizes
Seat heights: 44, 46 and 50 cm
Seat depths: 52, 54 and 56 cm
Seat width: 50 cm
6 base frames: star base (stainless-steel look, anthracite powder-coated) or swivel plate (metal, wood, covered)
2 seat tensions: Superlastic soft, Superlastic med
Separate manual or electric adjustment of leg rest and backrest
Electric Lift & Rise
External battery
Manual or electric tilt angle adjustment of headrest
360° swivel
Display:
RANGE Displayed in Newport Store - Check Prior To Visit
Estimated Delivery Time:
14 - 16 Weeks Delivery
Recommendations:
SPRING SAVERS EVENT

Expert Choice
Colours:
Choice Of Colours
Select Reclining Options:
Double Power Recliner
Get a complete peace of mind with the most cost effective and comprehensive furniture protection scheme. Protect against accidental damage, staining, structural defects and so much more.
Dont leave it to chance. Accidents Happen
BENEFITS
5 years protection
24 hours a day Claim Line
Original value replacement
National network of professional technicians
No excess charge
SUMMARY OF COVER PROVIDED
STAINS
Paints
Superglue
Acids
Cosmetics
Shoe Polish
Ink
Bleaches
Caustics
All food stuff & drink
Corrosives
Coffee
Ketchup
Cola
Human & animal bodily fluids
Dyes and dye transfer from newspaper print or clothing
ACCIDENTAL DAMAGE
(Accidental damage means unintended and unexpected damage caused by a sudden and unforeseen event)
Rips
Burns
Scuffs
Punctures
Scratches
Breakage, dents or chips
Water, liquid or heat marks
Pet damage (limited to 3 claims per period of insurance)
STRUCTURAL DAMAGE
Frame warpage and breakage
Peeling of veneered or laminate finishes
Lifting or peeling of the hide on leather furniture
Broken zips, castors and buttons
Bending and breakage of metal components
Failure of recliner mechanisms including electrical motors and associated electric components
SIGNIFICANT EXCLUSIONS
Commercial use
Deliberate damage
Abuse or neglect
Removal of odours
Wear and tear
Natural characteristics of Leather
Fading of fabric and materials
Accumulated multiple stains
Furniture Delivery Information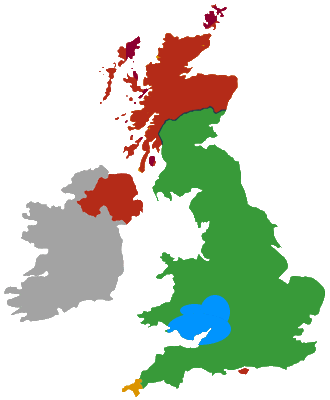 BLUE - £30 per Delivery
GREEN - £50 per Delivery
AMBER & RED - Check For Pricing
Next Day Delivery
For orders made before 3pm of in stock items to City of Newport addresses we can offer next working day deliveries. Please click this option when placing your order online for availability.
In Stock Items
For orders of items in stock we are able to offer a quick delivery service of between 1-7 working days for south Wales and the West of England.
For areas outside our local delivery team. Delivery of in stock items will be 10-14 working days.
Arranging Delivery
We pride ourselves on selling quality furniture. We also pride ourselves on delivering your order safely, and to a room of your choice. We deliver to certain areas on set days. We are able to give you a two hour delivery time slot should you call us the day prior to your agreed delivery day, after 3:30pm.
01633 214 241
All deliveries within the Blue zone are charged a £30. For all other national deliveries to mainland UK, a charge of £50 will be added to your order.
Collection
Free Collection At Our Newport Store Monday-Friday 10am-4pm.
Local Delivery - Delivered using a van from our fleet. Two members from our delivery team will bring in your goods and place into your room of choice. This is charged at £30 a delivery.

National Delivery - Using a specialist furniture courier. Two man delivery to room of choice. This is charged at £50 per delivery. Delivery can take upto 2 weeks after dispatch from our warehouse.
For all local deliveries, your order will be delivered to you by a friendly two-man delivery team into your room of choice.
We deliver to certain areas on set days. We are able to give you a two hour delivery time slot should you call us the day prior to your agreed delivery day, after 3:30pm.
All deliveries within south Wales, Bristol and certain parts of Gloucestershire are charged at £30. For all other national deliveries to mainland UK, a charge of £50 will be added to your order.
For deliveries outside of south Wales & Bristol, once your order has arrived with us, you will be contacted by the delivery company to confirm the delivery day.
On smaller items, such as small rugs and lamps, we are able to offer delivery of £9.99 to mainland UK addresses.
Collection from our Newport store is FREE of charge